FAQ: Questions and answers all around the coronavirus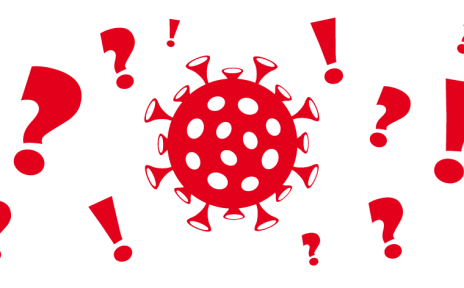 Here you will find understandable answers to frequently asked questions on how to deal with the coronavirus in Bremen.
Quelle: WFB GmbH - DGL
Questions & Answers
Even though people are longing increasingly for their old, familiar normality – the pandemic is not over! Currently, the numbers are rising each day. This is worrying and forces us to take new countermeasures. The goal must be to stop this development and get back below the critical threshold value as quickly as possible.
Please be particularly vigilant, sensible and considerate. Keep the minimum distance, comply with the hygiene regulations and wear a mouth-and-nose cover, also in order to protect others.
1. Is there an obligation to wear masks in Bremen?
Yes, it is mandatory to wear a mouth-and-nose cover when using local public transport and while shopping. Excluded are children under six years of age and persons who cannot reasonably be expected to wear a mouth-and-nose cover due to health reasons. In this case, it would be helpful to carry a corresponding proof with you to avoid questions or discussions in the specific situation.
The obligation to wear a mouth-and-nose cover also applies
in bus and tram shelters of the BSAG (Bremen Tram Company) and on clearly defined public transport platforms, such as Domsheide, in front of Bremen Central Station, and on Wilhelm-Kaisenbrücke
on the forecourt of Bremen Central Station
on weekly farmer's markets
within buildings of public service institutions and authorities.
Anyone who refuses to wear a mouth-and-nose cover in these areas must pay a fine amounting to EUR 50.
The obligation to wear a mouth-and-nose cover may also be extended to other places in the public space where the minimum distance cannot be maintained, such as in pedestrian precincts, in the area around Sielwall and at the Schlachte. Please pay attention to the information provided in the daily newspapers, on the radio and on local television.
2. Do I have to provide my contact details in a restaurant or pub?
Yes, this is obligatory. The landlord or landlady must also make sure that guests in closed rooms register their attendance. This is of central significance to ensure contact tracing in the event of an infection of an employee or a guest. If the landlord or landlady notices that a guest has entered no contact details or wrong contact details, this guest may not be served anymore. The landlord or landlady must ask the guest to leave the restaurant or provide his or her correct contact details. Since 8 October 2020, guests face a fine of up to EUR 100. Innkeepers who do not keep their lists properly face a fine of up to EUR 2,500.
3. Is it true that the sale of beer to take away is prohibited?
That is correct. Since 12 October, kiosks, snack bars, supermarkets, petrol stations and bars/restaurants are not allowed to sell alcoholic beverages to take away from 11:00 pm until 6:00 am. This regulation applies to the entire urban space. Note: According to local law, it is forbidden anyway to sit down permanently on streets, in public areas or on benches in order to consume alcohol and thus unreasonably molest others.
4. Is there a curfew?
Yes. Gastronomic establishments such as pubs and restaurants may only open during the time from 6 am to 11 pm.
5. I am planning a party at my house. What do I have to comply with?
At home, it is urgently recommended to severely limit meetings with other people. Please encourage your friends, acquaintances and family members to comply with these rules.
6. Which events are permitted?
Weddings, funeral ceremonies, birthday parties and similar events in public or rented rooms (including terraces, inner courtyards etc.) must not be attended by more than 25 guests If alcohol is being drunk, only 10 people are permitted. This regulation applies until the incidence value drops below 50 on a sustained basis.
For all other events such as concerts, readings, theatre performances etc., the number of participants is limited to 100; if alcoholic beverages are served, the maximum number of participants permitted is 10. The organizer must record the contact details of the guests.
It is important for fighting the pandemic that contacts can be traced in the event of an infection. The organiser must draw up a concept showing, among other things, that a minimum distance of 1.5 metres between participants as well as hand hygiene can be maintained. The concept must be presented on request.
Large-scale events with more than 1,000 people such as public/folk festivals, major sporting events with spectators, major concerts, festivals, street, wine, shooting or funfair events are prohibited at least until 31 December 2020.
Notwithstanding the clause above, trade fairs, conventions, conferences, commercial exhibitions, special markets and comparable events may be permitted regardless of the number of participants. In this case, a suitable protection and hygiene concept must be presented to the public order office, and a list of names of the participating persons must be kept.
7. Who am I allowed to go out with?
Since 12 October 2020, 5 people from different households are allowed to meet. Members of two households are also allowed to meet, as well as family members (spouses, life partners, partners in a community similar to a marriage or a civil partnership and their children (patchwork family), relatives in a straight line and siblings and children of siblings). Still, a distance of at least 1.5 metres must be maintained wherever possible from persons other than those mentioned above.
Here as well, however, we call on you: Every contact is a renewed risk of infecting yourself and others, even if you yourself are still without symptoms. Protect older people and those who are part of a risk group. The mere fact that you are a family does not protect anyone from infection.
8. I'm going on a trip abroad. What do I have to take into account?
As of 15 October, there will be changes to the existing regulations. It is therefore particularly important for travellers to inform themselves before returning to Germany as to which regulations are applicable! The Federal Government is checking continuously which countries are to be classified as a region at risk. Regions at risk may also be located within the EU. An overview of the current regions – including Turkey – can be found on the website of the Robert Koch Institute by clicking here. Please inform yourself thoroughly before you depart, and then again before you return.
Anyone who stayed in a region at risk 14 days before entering Bremen must go into quarantine directly and immediately on his or her return. You must also report yourself to the public order office in Bremen (infektionsschutz@ordnungsamt.bremen.de) or the public health department in Bremerhaven (0471/5902281). If you fail to do so, a fine will be imposed.
Exceptions from quarantine are possible in case of a negative test result (in German or English), which must not be older than 48 hours. Decisions on exceptions will be taken by the public health departments.
9. Is it possible to visit my grandmother, my father, my close relatives in a nursing home, a retirement home or a hospice?
It is advisable to ask the institution in question beforehand about the currently applicable visiting regulations.
10. Which facilities may not be opened to the public?
Clubs, discotheques, festival halls and similar facilities remain closed.
The regulations concerning prostitution facilities will be gradually relaxed from 15 September onwards subject to strict conditions.
11. Are cinemas and theatres open again?
Cinemas, theatres, operas and concert halls with fixed seating are allowed to reopen. Here too, certain rules apply: a maximum of 100 people in closed rooms and 400 people in the open air are permitted; as a matter of course, the minimum distance of 1.5 m must be observed. There are lists of names in which guests have to register. The facilities must have a protection and hygiene concept. If alcoholic beverages are served, the maximum number of participants permitted is 10.
12. Shops, museums, libraries and similar facilities are open again? Are there any restrictions?
In any event, the following rules apply in order to reduce the risk of infection:
wearing of a mouth-and-nose cover,
hygienic protection of cashiers,
compliance with the minimum distance of 1.5 metres,
restriction of access,
avoiding queues and gatherings of people (e.g. blocking of seating possibilities).
13. Do I have to present a concept as a retailer? Do I have to get this concept approved first of all?
Retailers do not have to present a concept. They must, however, expect checks and reviews. Deficiencies will be objected to. If deficiencies are not remedied, fines may be imposed. Ultimately, the shop may also be closed. The operators of shopping centres must submit a hygiene concept to the public order office at infektionsschutz@ordnungsamt.bremen.de
14. Are there restrictions for service providers and craftsmen/craftswomen?
Services and handicraft services, where a distance of 1.5 metres from one person to another cannot be maintained, are permissible if hygiene measures are taken which appear suitable to reduce the risk of infection for customers.
15. Am I allowed to accommodate guests in my hotel or in my holiday home?
Guests are welcome again, but subject to special conditions.
16. Does the statutory ordinance also apply to demonstrations?
Public or non-public assemblies according to Article 8 of the Basic Constitutional Law are exempt from the prohibition. Unless a rush or spontaneous meeting is concerned, they must be reported to the competent assembly authority by telephone, in writing or by e-mail at least 48 hours before they are announced. Since persons who are ill, suspected of being ill or suspected of being infected have already been identified in Bremen, the competent authority may prohibit, restrict or impose conditions on the assembly.
17. What will happen if I do not comply with the prohibitions?
Infringements may be punished through fines, monetary penalties or imprisonment of up to two years or five years respectively.
In case of non-observance or infringement of the statutory ordinance, there is a possibility of applying direct coercion (pursuant to § 11 et seqq. of the Bremen Administrative Enforcement Act). This means that the guests / participants may be banned from the venue, and that the venue or establishment may be closed.
The catalogue of fines is available here.
18. What will happen after expiry of the statutory ordinance?
The situation is reassessed continuously. The federal state government will inform the public, before the current regulation expires, as to whether an adjustment of the measures or an extension of the time frame is necessary. In this context, the focus is on the health of the population.
19. Where can I find the statutory ordinance?
The current statutory ordinance can be found here.
20. Who is entitled to compensation pursuant to §§ 56 of the German Infection Protection Act?
The following groups of persons in particular are entitled to compensation:
persons infected with coronavirus (if there was no sick note);
Category I Contact Persons;
persons having care and custody rights who cannot pursue their professions because day-care centres or schools have been closed temporarily by order of the public authorities.

Statutory ordinance in simple language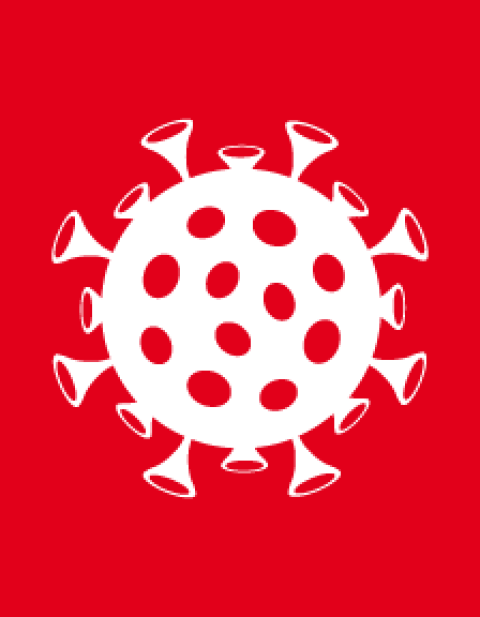 Catalogue of fines
Violations of the applicable regulations on dealing with the coronavirus are subject to a fine. The penalties are listed in the catalogue of fines.
Das könnte euch auch interessieren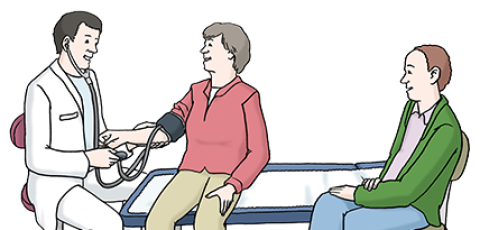 Ärzte, Apotheken, Krankenhäuser, Not-Dienste
Quelle: Lebenshilfe für Menschen mit geistiger Behinderung Bremen e.V.