FAQ: Questions and answers all around the coronavirus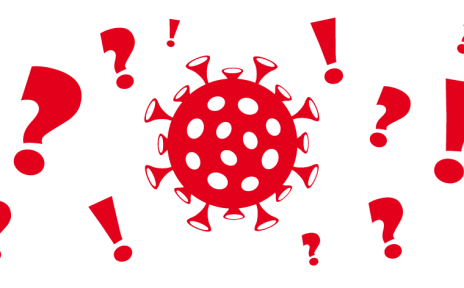 Here you will find understandable answers to frequently asked questions on how to deal with the coronavirus in Bremen.
Quelle: WFB GmbH - DGL
Questions & Answers
Since 7 October, Bremen has been exceeding the critical threshold value of 50. This is worrying and forces us to adjust our countermeasures. The goal must be to stop this development and get back below the critical threshold value as quickly as possible. We therefore call on you:
Be particularly vigilant, sensible and considerate.
Reduce your personal contacts.
Keep the minimum distance and comply with the hygiene regulations.
Wear a medical face mask, also in order to protect others.
Ventilate regularly in closed rooms.
Use the corona warning app.

The German Federal Infection Protection Act provides for an emergency brake as soon as the seven-day incidence value exceeds 100 on consecutive three days in a rural district or urban municipality. This triggers special restrictions, starting two days later. In this event:
only people from one household are allowed to meet with one other person. This applies indoors as well as outdoors. Only children up to 14 years do not count.
a dusk-to-dawn curfew applies from 10:00 p.m., but with exceptions.
doing sports is only allowed without contact on your own, in pairs or with the members of your own household.
service providers working close to the body, outdoor restaurants that have already opened, museums and other facilities are closed – provided they were open at all. Hairdresser's shops, however, remain open. If the incidence value exceeds 150, parts of the retail sector are also closed.

Restrictions can be reversed again if the incidence drops back to levels below the threshold on five consecutive days.

In Bremen, the incidence value has been above 100 already since 24 March 2021. As a result, the following currently applies to Bremen:

1. The most important measure: keep a distance and reduce your contacts to an absolutely necessary minimum. Every single contact is a renewed risk of infecting yourself and others even if you still don't have any symptoms. Protect elderly people and those who are part of a high-risk group.

2. Staying in the public space and meeting other people in one's own apartment is only permitted with the members of one's own household and with one other person at the most. Children up to and including 14 years of age do not count. Groups of people exceeding these numbers in public places or apartments are unacceptable and inadmissible in view of the serious situation that is affecting our country.

3. If the incidence value exceeds 100, curfew restrictions apply between 10:00 p.m. and 5:00 a.m. However, jogging or going for a walk on your own remain permitted until midnight. Exceptions apply, among other things, to the care of animals, the exercise of professions, the exercise of custody rights and rights of contact, and in medical emergencies. The police and teams from the public order office will then monitor compliance with the curfew restrictions.

4. Citizens are urged to refrain from unnecessary private travels and visits, including visits of relatives. This also applies to domestic travels and day trips. Overnight accommodation is now only made available for necessary purposes, e.g. business trips. In particular, no overnight accommodation shall be provided for tourist purposes. This requires an affidavit in lieu of oath from the guest, which must be deposited with the accommodation facility and handed over to the public order office or the police on request. Bus, boat and carriage tours for touristic purposes are prohibited.

5. Institutions and facilities for leisure activities are closed. These include
Clubs, discotheques, festival halls, etc.
Theatres, operas, concert halls, etc.
Amusement arcades, casinos, betting shops, etc.
Prostitution facilities, brothels, etc.
Sports facilities for recreational and amateur sports. In closed rooms, the rule remains in place that sports is only allowed on your own, in pairs or with the members of one's own household. Outdoor sports is allowed only on your own, in pairs or with the members of your own household. Children up to 14 years of age may participate in outdoor sports in groups with a maximum of 5 children on a contact-free basis (plus one instructing person with a negative test, which must not be older than 24 hours). Subject to special conditions (including distance, hygiene and protection concept, list of names), medically prescribed sports (rehabilitation) are allowed as well.

The following facilities remain closed:
Swimming pools, indoor adventure pools, saunas, solariums, fitness centres and electro-muscular stimulation training studios
Trade fairs, conventions, special and flea markets
Indoor playgrounds, indoor climbing centres and cinemas
Body-related services such as cosmetic studios, massage therapy practices, tattoo studios, nail studios etc.

6. Events for entertainment purposes are prohibited. Professional sporting events may only take place without spectators.

7. Gastronomic establishments such as restaurants, snack bars, pubs, bars, shisha bars, tearooms etc. remain closed. Only the sale of take-away food and delivery services remain permitted. This means, for instance, that coffee, rolls or chips may not be drunk or eaten near the sales stall. Serving and selling open alcoholic beverages ("to go") is prohibited. The operation of canteens continues. Consumption in shared dining areas of a company canteen is only permitted if consumption at the workplace or elsewhere is not possible for hygienic or other compelling reasons, such as in hospitals.

8. Visits to the hairdresser and pedicure are permitted. Special hygiene and protection conditions apply, including evidence of a negative test taken on the very same day and a mask of the FFP2 or KN95/N95 standard. Evidence via a negative test includes PCR tests, as well as rapid antigen tests and self-tests. For a self-test result to be accepted, the test must be performed on-site and under supervision.

9. Up to an incidence of 150, appointment shopping is possible. Above an incidence of 150, retail stores are mostly closed. In this event, mail order services and the delivery of ordered goods shall be permitted. Collecting goods by yourself (click & collect) is only permitted if it can be done without contact.

10. The following shops remain open: Grocery stores, weekly farmer's markets, farm markets, beverage stores, pharmacies, medical supply and health food stores, drugstores, infant speciality stores, opticians and hearing aid specialists, petrol stations and newspaper sales outlets, banks and savings banks, post offices, cleaners and laundrettes, pet supply stores and animal feed markets, DIY stores for tradespeople and craftspeople, car and bicycle repair shops, ticket sales outlets, the wholesale trade and bookstores as well as flower shops, garden centres, and the garden departments of DIY shops subject to special hygiene and protection conditions.
In any of these places, certain conditions apply in terms of hygiene, with respect to access control and in order to avoid queues. In this context, it must be ensured that no more than one customer per 10 square metres of sales area is present in a shop. In shops with a sales area of more than 800 square metres, 20 square metres per customer must be available on the area that comes on top of the 800 square metres.

IN ADDITION; THE FOLLOWING MUST BE COMPLIED WITH IN BREMEN:

1. I am vaccinated or have passed through a Corona infection - do I still have to get tested or go into quarantine after a trip?
Exempt from all testing obligations - both in companies and at the hairdresser, a medical food care establishment or for instance at Bremerhaven Zoo - are all persons who have full vaccination protection against coronavirus or who had a Corona infection within the past six months. Complete vaccination protection is in place from the 15th day after the final vaccination. Proof of an infection must have been obtained by PCR testing and is valid for six months after the end of quarantine.

Citizens are urged to refrain from non-essential private travel and visits, including those of relatives. This also applies domestically and as far as day trips are concerned. The quarantine obligations do not apply to vaccinated and recovered people – for example, when entering the country from abroad. However, this does not apply to travels from so-called virus variant regions.

2. Where do I have to wear a mask?
Since 1 February, wearing a medical face mask, i.e. surgical masks or masks of the "KN95/N95" or "FFP2" standards, is mandatory when using local public transport (here: FFP2 or KN95/N95) and while shopping at weekly farmers' markets and in supermarkets. The masks must not have an exhalation valve. For children between 6 and 15 years of age, a textile mouth-and-nose cover will continue to be sufficient. Children under the age of 6 and persons who cannot reasonably be expected to wear a mouth-and-nose cover due to health reasons are exempt from the obligation to wear a mask. In this case, it would be helpful to carry a corresponding proof with you to avoid questions or discussions in the specific situation. Cyclists passing through areas in the public space, which are indicated as parts of the city where masks have to be worn, do not have to wear a mask either.
The obligation to wear a medical face mask also applies:
in the outdoor areas of shops and stores, such as car parks
for passengers if people from more than two households are present in a vehicle
in work and business premises – even while using intra-company means of transport, except for the driver – and within buildings of public service institutions and authorities
in other closed rooms that are accessible to the public or to visitors or customers, e.g. in a hairdresser's shop (here: FFP2 or KN95/N95)
in bus and tram shelters of the BSAG (Bremen Tram Company) and on clearly defined public transport platforms, such as Domsheide and Wilhelm-Kaisenbrücke (here: FFP2 or KN95/N95)
at train stations, at the airport and at ferry terminals (here: FFP2 or KN95/N95)
at weekly farmer's markets
on the forecourt of Bremen Central Station (daily around the clock)
in Bremen city centre (Monday to Saturday between 9:00 a.m. and 8:00 p.m.)
in the Schnoor district, in Böttcherstrasse and around Schütting (daily between 9:00 a.m. and 8:00 p.m.)
at the Schlachte (daily between 12:00 noon and 0:00 midnight)
in parts of the Viertel (daily between 9:00 a.m. and 0:00 midnight)
on the square outside Vegesack Railway Station (daily around the clock)
in the Vegesack pedestrian precinct (Monday to Saturday between 9:00 a.m. and 8:00 p.m.)
in front of the Corona outpatient centre at the horse race course / Vahrer Strasse (daily between 8:00 a.m. and 6:00 p.m.)
in parts of Gröpelingen and Walle (Monday to Saturday between 7:00 a.m. and 9:00 p.m.)
in parts of Hemelingen (Monday to Saturday between 7:00 a.m. and 9:00 p.m.)
in parts of Oslebshausen (Monday to Saturday between 7:00 a.m. and 9:00 p.m.)
in parts of Osterholz (Monday to Saturday between 7:00 a.m. and 9:00 p.m.).

The designated areas in Bremen city centre and Vegesack can be found here.
The general map for the other urban districts can be found here.
Anyone who refuses to wear a medical face mask in these areas must expect to pay a fine amounting to at least EUR 50.
The general decree on the extension of the obligation to wear a mouth-and-nose cover in places attended by large numbers of people, dated 25 March 2021, can be found here.

3. Is it true that the sale of beer to take away is prohibited?
That's correct. The sale of alcoholic beverages is allowed only in the period between 6 a.m. and 10 p.m. This rule applies to retail outlets and kiosks in the designated areas in the Viertel and along Schlachte. Serving and selling open alcoholic beverages is prohibited on principle.
The general decree prohibiting the sale of alcoholic beverages to take away, dated 8 April 2021, can be found here.

4. Is it also true that I am not allowed to drink alcohol in public places? Not even beer?
Yes, it is true that consuming alcoholic beverages together with other people, i.e. as a group, is not allowed for instance while on the way, in the park or on a bench.

5. I carpool to work. What do I need to comply with?
If you want to carpool to work with colleagues, the usual contact restrictions apply: people from one household plus one other person at the most. The only exception is if you need to drive together during your working time in order to carry out your professional activities, e.g. in a company vehicle to a construction site, on a rescue mission, for mobile services or for artisanal contract work.

6. What do I have to observe if I move house?
If moving house cannot be postponed and if you depend on the help of your friends and acquaintances for this purpose, the following applies:
Please limit yourself to a maximum of five people from as few households as possible.
Take appropriate hygiene measures.
Keep a distance from each other as far as possible.
Wear a medical face mask if possible and reasonably acceptable.

This is also the best way to protect those who are ready to help you moving house.

7. What needs to observed in relation to church services and religious gatherings?
Religious events with more than ten people must be registered with the Public Order Office at least two working days in advance. The protection and hygiene measures must still be complied with.

8. Does the statutory ordinance also apply to demonstrations?
Public or non-public assemblies according to Article 8 of the Basic Constitutional Law are exempt from the prohibition. Unless a rush or spontaneous meeting is concerned, they must be reported to the competent assembly authority by telephone, in writing or by e-mail at least 48 hours before they are announced. Since persons who are ill, suspected of being ill or suspected of being infectious have already been identified in Bremen, the competent authority may prohibit, restrict or impose conditions on the assembly.

9. Who must stay in domestic quarantine for how long?
During quarantine, you are not allowed to leave your house or apartment, not even with the dog, to go shopping or to go for a walk. You are not allowed either to receive visitors. Please remember: this measure serves to protect your family, your neighbours and everyone else around you. Violations of the quarantine rules can be punished through fines!
Infected persons: As soon as you get a positive test result, you must go into quarantine. Quarantine ends after 14 days at the earliest – and only after you have had no symptoms for 48 hours, if you are able to present a negative test and on condition of your doctor's approval.
Special note: Individuals infected with a virus variant (B.1.1.7, B.1.351, or B.1.1.28) are allowed to leave the quarantine no earlier than after 21 days – with a negative test result.
Contact Persons (Category I): As soon as you learn that you had contact with an infected person, you have to go into quarantine. You must remain in quarantine until the 15th day after the last contact with this person. However, you may stay on your balcony or terrace, or in your home's garden for a short while. The duration of quarantine may be shortened in the event of a negative test result. You will have the opportunity to take a corona test from the 10th day onwards. You are allowed to leave the quarantine for making your way to the test centre. If the test result is negative, you are allowed to leave the quarantine.
Special note: If you had contact with a person infected with a variant of the virus (B.1.1.7, B.1.351, or B.1.1.28), you have to go into domestic quarantine for 21 days. Only after 14 days from the last contact with the infected person may you end the quarantine on certain conditions in the event of a negative test result.
The members of the household of a symptom-free Category I Contact Person do not need to be quarantined. This changes if symptoms occur or if there is a positive test result. The relatives will then become Category I Contact Persons themselves.
Exempt from quarantine as contact persons are persons who are fully vaccinated or who have passed through a corona disease with symptoms. Full vaccination protection is in place from the 15th day after the final vaccination.
For all details, including your duties during quarantine, please contact the Public Health Department by phone at 0421 361 15 113 or by email at office@gesundheitsamt.bremen.de.

10. What do I have to consider if I return from travel?
A negative test must be presented before starting a flight from abroad.
Anyone entering Bremen from a region at risk must go into quarantine immediately and directly for 10 days, including those who made a transit through or stopover in a region at risk. You are obliged to have a test taken no later than 48 hours prior to entering Bremen or immediately after entering or returning to Bremen. The result must be kept for 10 days and presented to the authorities upon request.
The duration of quarantine may be shortened in the event of a negative test result. You have the possibility to take a Corona test from the 5th day onwards after entering Bremen. You are allowed to leave the quarantine to make your way to the test centre. If the test turns out to be negative, you are allowed to leave the quarantine completely. You are obligated to keep the result until the 10th day after originally entering Bremen, so as to be able to show it on request.
This does not apply, for instance, to people who travel through a region at risk without stopping or who commute for the purpose of work. Further exceptions and information can be found at www.gesundheitsamt.bremen.de. For information on the regions listed as regions at risk, please visit www.rki.de.
Special note: For persons who have stayed in an area where a virus variant (B.1.1.7, B.1.351, or B.1.1.28) has been detected, the quarantine period shall be 14 days. The duration of the quarantine cannot be shortened in this event.
Further information on the subject can be found here.

11. What will happen if I do not comply with the measures?
Infringements may be punished through fines, monetary penalties or imprisonment of up to two years or five years respectively.
In case of non-observance or infringement of the statutory ordinance, there is a possibility of applying direct coercion (pursuant to § 11 et seqq. of the Bremen Administrative Enforcement Act). This means that the guests / participants may be banned from the venue, and that the venue or establishment may be closed.
The catalogue of fines is available here

12. Where can I find the statutory ordinance?
The current statutory ordinance can be found here. Please note that further amending regulations are retrievable at www.gesetzblatt.bremen.de. By the way, the current version including all the changes and amendments can be found here in the transparency portal.

13. Who is entitled to compensation pursuant to §§ 56 of the German Infection Protection Act?
The following groups of persons in particular are entitled to compensation:
Persons infected with coronavirus (if there was no sick note);
Category 1 Contact Persons;
Persons having care and custody rights who cannot pursue their professions because day-care centres or schools have been closed temporarily by order of the public authorities.
Statutory ordinance in simple language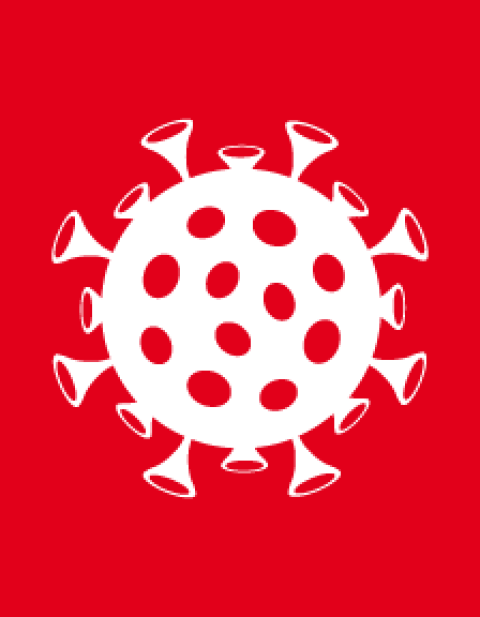 Catalogue of fines
Violations of the applicable regulations on dealing with the coronavirus are subject to a fine. The penalties are listed in the catalogue of fines.
Wearing FFP2 masks - what has to be observed?
Das könnte euch auch interessieren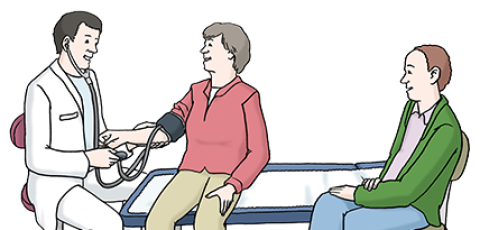 Ärzte, Apotheken, Krankenhäuser, Not-Dienste
Quelle: Lebenshilfe für Menschen mit geistiger Behinderung Bremen e.V.