FAQ: Questions and answers all around the coronavirus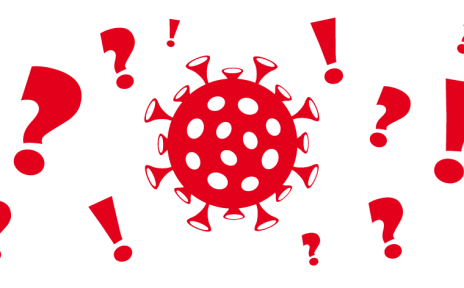 Here you will find understandable answers to frequently asked questions on how to deal with the coronavirus in Bremen.
Quelle: WFB GmbH - DGL
Questions & Answers
Any further easing of the regulations requires that citizens take personal responsibility. Even if life gradually feels "more normal" again – the pandemic is not over! Continue to be vigilant, sensible and considerate; keep the minimum distance, comply with the hygiene regulations and wear a mouth-and-nose cover in order to protect others.
Yes. Since 27 April 2020, it has become mandatory to wear a mouth-and-nose cover when using local public transport and while shopping. This also applies to all facilities listed under Question 13, such as weekly farmers' markets, pharmacies, petrol stations, banks and post offices. Self-made scarves, shawls, bandanas and masks made of cotton or other suitable materials are also deemed appropriate. Excluded are children under the age of seven and persons who cannot wear a mouth-and-nose cover due to health issues or disability. In this case, it would be helpful to carry the disability card or medical certificate with you to avoid questions or discussions in the specific situation. However, an exceptional permission from the public order office is not required.
Exercise and sports in the fresh air are possible again on public sports facilities and club-owned facilities as well as on the public space (e.g. the Bürgerpark), either on your own or together with a second person, subject to a minimum distance of 1.5 metres. However, there are also special conditions and requirements in this regard. Under certain circumstances, fitness centres, dance studios and sports halls may also open from 27 May onwards, subject to conditions.
Yes. Hairdressers are open again. The following hygiene rules apply: a distance of at least 1.5 metres between customers must be guaranteed; a mouth-and-nose cover must be worn at work; after each servicing of a customer, hands must be disinfected.
Foot care centres, nail studios, barbers, tattoo and beauty parlours are also allowed to open subject to strict hygiene conditions.
Pubs and restaurants (gastronomic establishments) are allowed to open again from 18 May onwards, subject to strict requirements. There is an obligation to sit, a ban on sitting at the counter and an obligation to be served by a waiter/waitress. Every guest must leave his name and contact details. The data will be stored for three weeks. The same applies to the documentation of the time of entering and leaving the premises of the catering establishment. In this manner, any chain of infection can be traced. If possible, tables should be reserved and assigned in advance; there is no obligation to make a reservation. If necessary, the duration of the guests' stay should be limited, for instance to 75 minutes. Without a distance of 1.5 m, only guests from no more than two households may sit at one table. This may be two people or more, depending on the size of the household.
Yes, that is possible again. Of course, the contact restrictions as well as the hygiene and distance regulations also apply here - on the playground equipment, on the benches and during play. In addition, children may only be at playgrounds when accompanied by a parent or guardian. Birthday celebrations, barbecues and picnics are prohibited. If the playground is full – please refrain from entering it for the sake of protecting us all. Opening the playgrounds is a step back to normality - but it is also a risk.
Citizens of Bremen may visit churches, synagogues, mosques and other religious institutions for prayer and worship. The conditions include strict hygiene and distance regulations. Recommended are disinfectant dispensers in the entrance halls or other adequate washing facilities, a 1.5 metre distance between people and no joint singing. Baptisms, weddings and similar events may only be attended by very closely related persons, with a total of 20 persons at the most. Funerals may only be attended by very close family members and friends. The maximum number of people permitted is 50.
Since 13 May, contact prohibitions have been slightly loosened. Now, people from two households are also allowed to meet in public, e.g. two families, two different flat-sharing communities or two couples. Still, a distance of at least 1.5 metres must be maintained wherever possible from persons other than those mentioned above. The circle of people with whom you meet should be as small and constant as possible: also in your own apartment and on your own property.
Family is to be understood as both classical and modern forms of life. Families include married and unmarried couples, patchwork families, grandparents, parents, children, siblings and children of siblings as well as straight-line relatives.
Here as well, however, we call on you: Be careful and limit contact with other people to what is necessary in order to minimise the risk of infection as much as possible. Every visit is a renewed risk of infecting yourself and others, even if you yourself are still without symptoms. Protect older people and those who are part of a risk group. The mere fact that you are a family does not protect anyone from infection.
Visits are permitted again from 13 May onwards subject to very strict conditions. The prerequisite is that the facility has presented a hygiene concept. Please get in touch in advance directly with the facility and clarify the requirements for a visit. For example, the number of visitors and the duration of visits are limited.

Events, celebrations and similar gatherings (public and non-public, especially in apartments and private facilities) as well as other gatherings of people in the city of Bremen are prohibited. These include gatherings in clubs and other sports and leisure facilities, adult education centres, music schools and bus tours. Funerals are exempt from the prohibition, but subject to special conditions.
Large-scale events such as public/folk festivals, major sporting events with spectators, major concerts, festivals, street, wine, shooting or funfair events are prohibited at least until 31 August 2020.
Addition: Attendance courses may take place at adult education centres, driving or flying schools, adult education institutions, neighbourhood education institutions, music schools and other public or private institutions for vocational education, further education and advanced training. As a matter of course, the distance and hygiene regulations are also applicable there. For singing and sports lessons or comparable offers, an area of at least 10 square metres per person must be made available. Sports activities may only take place outdoors. The facilities must maintain a hygiene plan and update it if necessary.
Shisha bars, clubs, discotheques and similar facilities
Saunas, fitness centres, swimming and indoor adventure pools and similar facilities
Cinemas, theatres, operas, concert halls
Fairs
Gambling halls, betting brokers and similar facilities
Prostitution facilities, brothels and similar facilities
Indoor playgrounds
From 13 May 2020 all shops will be allowed to open again, including the larger ones with a sales area of more than 800 square metres. Shopping centres are also allowed to reopen their doors if they present appropriate security concepts that include the applicable legal regulations, such as distance requirements, hygiene rules or the avoidance of resting zones. The following facilities will continue to be open:
Grocery stores
Weekly farmers' markets and farm shops
Pick-up and delivery services
Beverage stores
Pharmacies, medical supply stores and drugstores
Petrol stations
Kiosks and newsagents
Banks and savings banks
Post offices
Laundries and self-service laundries
DIY and gardening markets
Pet supply stores
Automobile and bicycle trade
Book stores
Florist shops
Sales outlets for local public transport tickets
The wholesale trade
Museums, exhibitions, galleries, memorial sites
Zoos and botanic gardens
Libraries and archives
Tourist offers, leisure activities such as guided tours of the city, boat trips etc. subject to a protection and hygiene concept
Special markets (such as flea markets)
In any event, the following rules apply:
wearing of a mouth-and-nose cover,
hygienic protection of cashiers,
compliance with the minimum distance of 1.5 metres,
restriction of access,
avoiding queues and gatherings of people (e.g. blocking of seating possibilities),
to avoid the risk of infections.
Retailers do not have to present a concept. They must, however, expect that the requirements stated in Question 12 be checked. Deficiencies will be objected to. If deficiencies are not remedied, fines may be imposed. Ultimately, the shop may also be closed.
The operators of the shopping centres must submit a hygiene concept to the public order office at infektionsschutz@ordnungsamt.bremen.de
Services may be provided at the customer's premises.
For individual customer traffic (e.g. medical, psychological healing and assistance services, freelancers), individual appointments must be made. The distance between customers of at least 1.5 metres must be maintained; this also applies to waiting areas. A mask must be worn at work, and hands must be washed after each servicing of a customer. A hygiene plan must be drawn up and presented to the public order office on request.
Pubs and restaurants (gastronomic enterprises) of all kinds are allowed to open again from– in accordance with strict hygiene and occupational safety standards. Until then, sales to take away and the delivery of food is permitted (see Question 5).
Guests are welcome again, but subject to special conditions.
Public or non-public assemblies according to Article 8 of the Basic Constitutional Law are exempt from the prohibition. Unless a rush or spontaneous meeting is concerned, they must be reported to the competent assembly authority by telephone, in writing or by e-mail at least 48 hours before they are announced. Since persons who are ill, suspected of being ill or suspected of being infected have already been identified in Bremen, the competent authority may prohibit, restrict or impose conditions on the assembly.
Staying at freely accessible swimming lakes is currently permitted. No rules are in place either to prevent swimming in lakes at the present time, provided that contact restrictions and minimum distances are also observed there. The first outdoor swimming pools will open presumably from 1 June onwards subject to hygienic conditions.
Private celebrations in apartments, on terraces and in gardens are unacceptable and inadmissible in consideration of the seriousness of the situation. Violations of these contact restrictions will be punished by the Bremen Public Order Office and the Bremen Police.
Infringements may be punished through fines, monetary penalties or imprisonment of up to two years or five years respectively.
In case of non-observance or infringement of the statutory ordinance, there is a possibility of applying direct coercion (pursuant to § 11 et seqq. of the Bremen Administrative Enforcement Act). This means that the guests / participants may be banned from the venue, and that the venue or establishment may be closed.
The catalogue of fines is available here.
The situation is reassessed continuously. The federal state government will inform the public, before the current regulation expires, as to whether an adjustment of the measures or an extension of the time frame is necessary. In this context, the focus is on the health of the population.
The following groups of persons in particular are entitled to compensation:
persons infected with coronavirus (if there was no sick note);
Category I Contact Persons;
returnees from international risk areas according to classification by the Robert Koch Institute (RKI);
Persons having care and custody rights who cannot pursue their professions because day-care centres or schools have been closed temporarily by order of the public authorities.
Statutory ordinance in simple language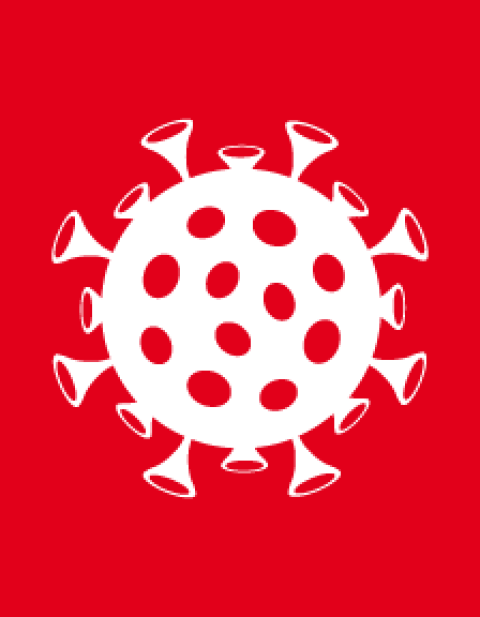 Catalogue of fines
Violations of the applicable regulations on dealing with the coronavirus are subject to a fine. The penalties are listed in the catalogue of fines.
Das könnte euch auch interessieren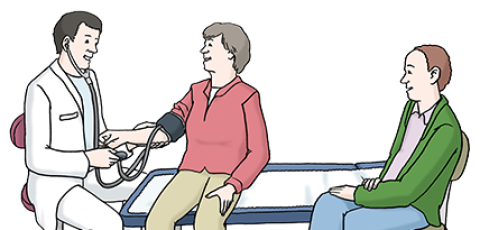 Ärzte, Apotheken, Krankenhäuser, Not-Dienste
Quelle: Lebenshilfe für Menschen mit geistiger Behinderung Bremen e.V.